As promised, The Media Mind interviewed actor Ralf Little at the launch of WellHappy, a health app for London's young people. Here's what he had to say:
The Two Pints of Lager and A Packet of Crisp's actor attended the event with fashion designer Sadie Frost in support of the WellHappy app.
The app was produced by myhealthlondon, YoungMinds and Living Well.
In this video, Ralf speaks of why he supports the new project.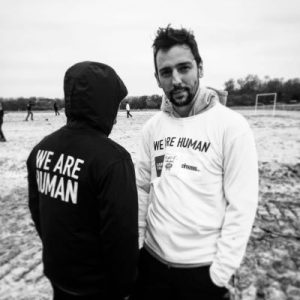 When asked about how open people are with talking about mental health today, Ralf said:
Everybody has a sex drive and sex questions, that's just a way of life. People are a lot more reluctant to talk about mental health.
Sadie also spoke to The Media Mind about her personal experience of anxiety in this video.
We also spoke to the creators of Well Happy, Kat Cormack and Devika Chowdhury, about their work. Watch our video with them here.
London band, Mammoth Sound, also performed live at the event designed to encourage open discussion about sex and relationships, mental health and substance misuse.
The app is available from the Apple store here and the Google play store.